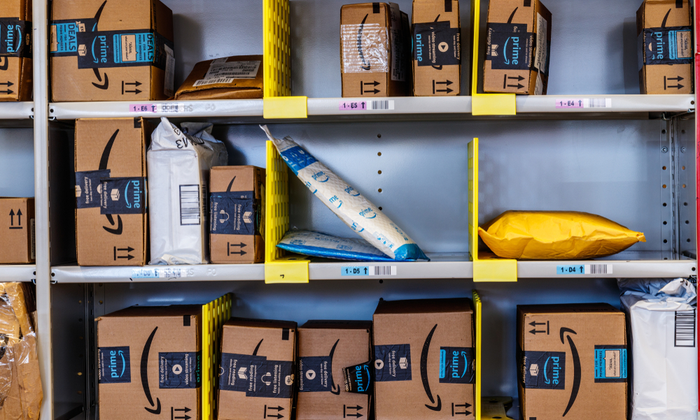 Becoming a third-party seller isn't the only way to make money on Amazon.
What if I told you there's a way to get rid of the bulk of your seller admin and focus solely on helping a single customer who will sell your products for you?
Well, that's what you can expect from Amazon's Vendor Central.
We'll take a deep dive into the platform and discuss:
What is Vendor Central, and how to get an invite.
The main differences between Seller Central and Vendor Central.
The benefits and disadvantages of becoming a vendor.
How to measure your success on the platform and more.
Let's get started!
What Is Amazon Vendor Central?
Vendor Central is an invite-only platform where you can sell directly to Amazon as a supplier. It's similar to Seller Central, where vendors can manage their purchase orders and product data from one central hub.
If you get an invite and sign up, the process works like this:
Amazon will place a purchase order with you.
You'll send the stock.
Amazon pays you and is responsible for selling the items.
It's a good option for businesses who don't want to deal with selling directly to customers. However, the platform does have its challenges that you'll need to consider when seeing if Vendor Central is a good fit.
Amazon Vendor Central vs. Seller Center
The main difference between Amazon's Vendor and Seller Central platforms is: who is selling the product.
With Vendor Central, you are selling to Amazon directly, and they are reselling your goods.
With Seller Central, you sell directly to Amazon users.
Here is a more detailed comparison between the two accounts:
Vendor Central:
invitation only
you sell directly to Amazon
Amazon controls the price of items
fixed logistical options
more advertising options
Seller Central:
anyone can sign up
you sell directly to customers
you control the retail price
flexible logistical options
fewer advertising options
Advantages and Disadvantages of Joining Amazon Vendor Central
Before you sign up, consider the pros and cons to see if joining will positively or negatively affect your business.
Here are some of the advantages of joining the Amazon Vendor Central platform:
Consumer Trust
As an Amazon Vendor, the customer will feel more confident in purchasing the product. You get the benefit of Amazon brand name recognition, which instills trust and makes it easier to close the sale.
More Advertising Options
While Amazon Marketing Services (AMS) is available on Seller Central, you'll have access to more features as a vendor. It will allow you to create even stronger ad campaigns and drive traffic to your product pages.
The Selling Process Is Simplified
As a Seller, you're responsible for things like fulfilling direct customer orders, tax liabilities, lost inventory, and other business costs.
When you supply Amazon, your business model is simplified. All you need to focus on is fulfilling your purchase orders and billing Amazon. All of the other admin responsibilities fall away, and you don't need to worry about servicing multiple buyers.
Exclusive Promotional Programs
Amazon Vendors have the option to participate in programs like Subscribe & Save and Amazon Vine. Access to these programs can help boost reviews, your placement in organic search, and lead to more sales.
Here are some of the disadvantages of joining the Amazon Vendor Central platform:
Price Control
Vendors do not have control over the price of the items. Amazon can adjust the pricing at any time, which could cost you additional revenue if margins are changed.
Logistical Requirements
If you fail to meet Amazon's specific logistical guidelines, it can quickly eat into your profits. For example, you need to maintain your stock levels and quickly fulfill your orders.
Loss of Brand Messaging
When you become a vendor, your products are shipped to customers in a standard brown Amazon box. You lose control over your brand and the ability to personalize the buyer experience.
Your Sales Channel Is Limited
While it's great to have Amazon as a buyer, it comes with a big business risk if they're your only customer. If you're reliant on a single buyer, you could find yourself in trouble if Amazon stops using you as a vendor.
As you can see from the pros and cons of joining the platform, Vendor Central is not a good fit for everyone. It's a much better option for manufacturers and wholesalers who want logistics, support, and returns handled by Amazon.
How to Join Amazon Vendor Central
Becoming an Amazon Vendor isn't as easy as setting up an account with Seller Central.
As I mentioned earlier, it's an invitation-only platform. You can't simply apply; you need an invite from Amazon first.
How do you get one?
Amazon has a global vendor recruitment team that searches for new brands and products to sell.
Generally, these recruiters look for:
Sellers with high sales on Seller Central.
Marketplace sellers with popular products.
Exhibitors at trade shows and fairs with interesting products.
If Amazon is interested in what you're selling, you'll get an email inviting you to join Vendor Central. The team will explain how the process works and the terms of business.
Once you agree to the terms, you'll get access to a Vendor Central account, and you can start supplying Amazon directly.
5 Tips to Be Successful As a Member of Amazon Vendor Central
Don't rely on Amazon to do all the heavy lifting. Here are five things you can start doing today to boost your conversion rates and discoverability as a vendor.
1. Send Your Inventory to Amazon FBA Fulfillment Centers
Want to increase your sales? Make sure your items are eligible for Amazon Prime.
Prime members are loyal Amazon shoppers who pay $119 annually to access a slew of benefits, including faster shipping.
When you ensure your product is Prime-eligible, you're opening yourself up to a pool of 126 million U.S. shoppers who are ready to shop more than an average Amazon user.
Don't believe me? Prime members spend an average of $1,400 per year, while non-members spend $600.
2. Improve Your Amazon SEO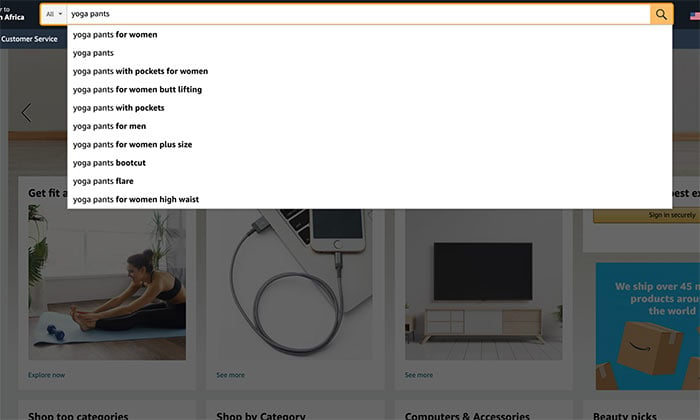 With 4,000 sales made every minute on Amazon, how do you stand out and get some for your business?
By mastering the SEO for Amazon's A9 algorithm.
Like other search engines, you can use basic SEO techniques to get your products to the top of search results.
To do this, you want to include search terms in the:
product title
backend keywords
brand name
product listing description
By taking the time to optimize your listings, you're maximizing your products' visibility and increasing your chances of a sale.
3. Increase Your Number of Reviews
Reviews are the lifeblood of Amazon. The more 5-star ratings you have, the more the algorithm will recommend your product to potential customers.
Humans are also a bit like lemmings.
If we see a group of people raving about how great a product is, we are far more likely to make the purchase. It reinforces we are making a good decision, and we feel more confident the product will work.
In fact, 88 percent of customers say they rely on online reviews as much as personal recommendations.
In fact, 56 percent of customers will at least read four reviews before making a purchase.
4. Don't Rely Solely on Amazon Traffic
It might take a while for all your SEO work and reviews to kick things off. While you wait, generate traffic to your product pages by advertising outside of Amazon.
Some of the ways you can drum up demand include:
5. Run Sponsored Product Ads on Amazon

Sponsored Product Ads are an excellent way to increase conversion rates and boost your product discoverability in organic search results.
You can set up automatic (great for PPC beginners!) and manual product ads in Seller Central.
How effective are these ads? On average SPAs have a conversion rate of about 10 percent.
How to Measure Your Success on Amazon Vendor Central
Here are some of the ways you can gauge your success on the platform:
Keyword Research and Monitoring
Set aside time each month to identify new keyword opportunities for your products and touch base with how you're performing in the algorithm.
If you've noticed you have gone up or down in rankings, identify the cause to replicate it or adjust your strategy.
Advertising Analytics
If you choose to create campaigns for your listings, use the results to create more powerful listings.
For example, you might find keywords from advertising reports that you're not using. Add those to your existing campaigns and track if it improves your click-throughs and sales.
How to Get Product Reviews on Amazon Vendor Central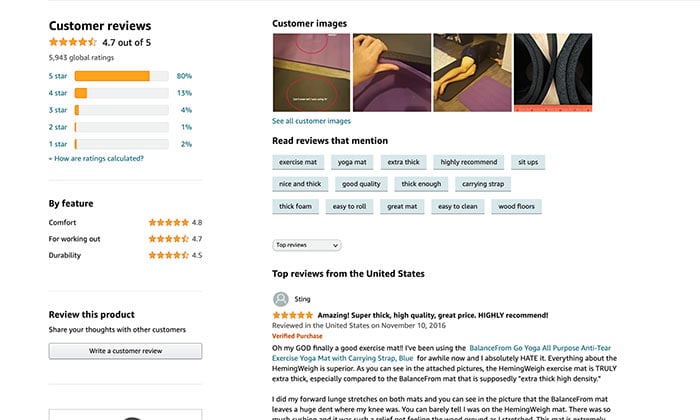 Here are some of the best ways to increase reviews for your listings as an Amazon Vendor:
Amazon Vine Program
One of the best and fastest ways to get reviews is with Amazon Vine. The program is open to sellers who have fewer than 30 reviews and an eligible ASIN.
What is an ASIN? It stands for Amazon Standard Identification Number. It's a unique string of letters and numbers which is used for product identification in their catalog.
The vine program works like this:
You'll send 30 products to 30 Vine Voices for free. These reviewers are hand-picked by Amazon for the program and are chosen for writing accurate and insightful reviews.
Once the reviewers receive your product, they'll try it out, and write a review.
Sign Up for the Amazon Early Reviewer Program
Amazon's Early Reviewer Program is a good option for new sellers who have products with less than five reviews.
The platform incentivizes shoppers by offering a $1-$3 gift card in exchange for a review on a new product.
To enroll in the program, you'll need to pay $60 per SKU. An SKU is a stock-keeping unit. It's an identification code given to products and stores on Amazon.
Luckily, you aren't charged until you receive your first review.
Use the Request a Review Button in Seller Central
Inside Seller Central, you can request a view from customers inside Order Reports. The feature allows you to send one follow-up email to shoppers within four to 30 days of purchase.
When you click the button, the customer is notified that you would like to hear their feedback.
Now, you're probably thinking: "Does this 'Request a Review' feature actually work?"
In short, yes. According to Jungle Scout, within the first week of the feature's launch, sellers who used the button saw a 94.7% increase in reviews.
Conclusion
Amazon Vendor Central is a great option if your business is the right fit. If you need help tweaking your account, I have a free Amazon training with checklists, tips, and a profitability calculator.
Feel like you need more help? Let us help you manage your Amazon Ad campaigns and stop wasting money on ads that aren't bringing in more sales.
Do you think Amazon Vendor Central is the right fit for you?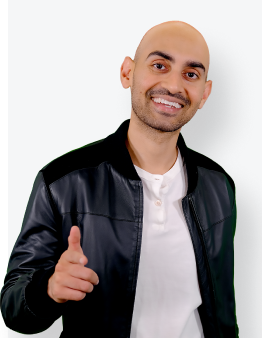 See How My Agency Can Drive Massive Amounts of Traffic to Your Website
SEO – unlock massive amounts of SEO traffic. See real results.
Content Marketing – our team creates epic content that will get shared, get links, and attract traffic.
Paid Media – effective paid strategies with clear ROI.