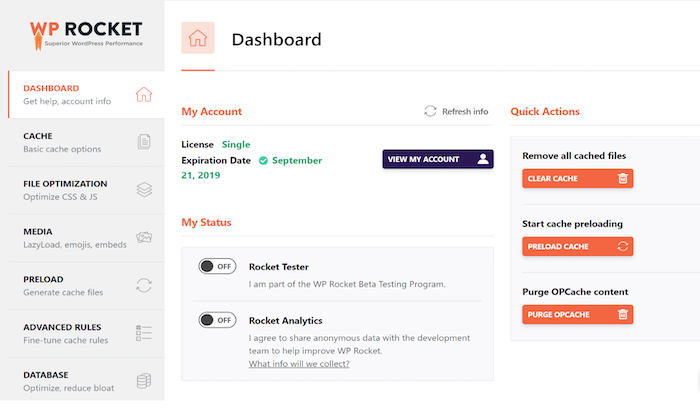 Disclosure: This content is reader-supported, which means if you click on some of our links that we may earn a commission.
Three seconds. 
That's all your visitors give you when they come to your website. If your website takes any longer to upload, 40% of people will abandon it. 
What's worse, a one-second delay in page response can cause a 7% reduction in conversions. You'll end up losing 40% of your website traffic, out of which 80% of these people won't return—ever.
I could continue talking about these scary loading time statistics, but the bottom line is your website needs to be fast if you want to boost your traffic and conversions. If you don't work on improving loading times, you'll end up losing hundreds of thousands of dollars every single year.
Luckily, there is a solution: Installing a WordPress cache plugin.
These plugins are designed to improve your website's speed by instructing the server to store some files to disk or RAM, depending on the configuration. After that, the plugin remembers and duplicates the content it's served in the past.
The result? Faster web page loading.
#1 – WP Rocket – The Best for Speed Optimization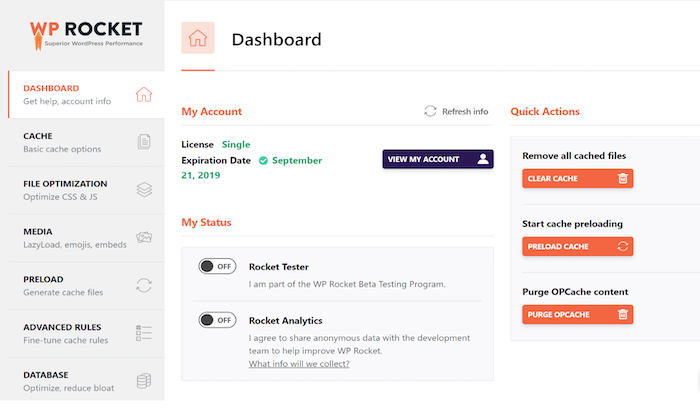 WP Rocket is a premium WordPress caching plugin that many agree is the best in the market. 
It's simple and beginner-friendly, which helps users who aren't familiar with the typical jargon associated with different caching options. It has been specially designed to boost your website's speed and performance.
Instead of waiting for someone to request a page to save it to cache, WP Rocket builds the website cache automatically. It also turns on recommended WordPress caching settings like cache pre-loading, page cache, and gzip compression by itself.
Precisely why you see an instant boost in your website's performance after installing this plugin.
You can also activate other features offered by WP Rocket, such as DNS prefetching, lazy loading images, minification, and CDN support. They can help improve your web page's loading time while simultaneously reducing bounce rates.
Plugin Features 
Cache preloading (two methods)
Browser caching
GZIP compression
Database optimization
Minification and concatenation
Defer JavaScript loading
DNS prefetching
Lazy loading
Pricing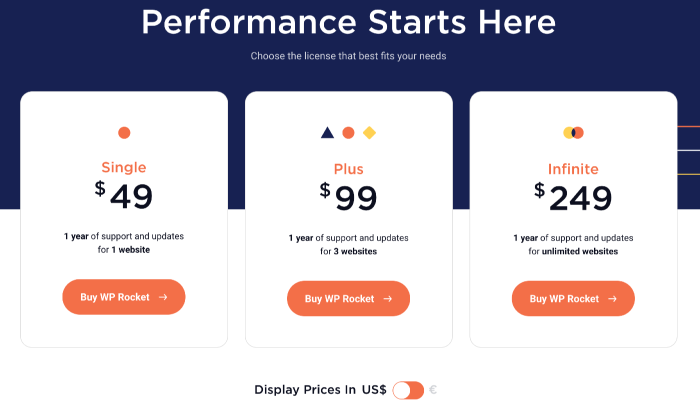 WP Rocket offers three subscription plans:
Single – $49 annually for one website
Plus – $99 annually for three websites 
Infinite – $249 annually for unlimited websites
Learn more and get WP Rocket today.
#2 – Swift Performance – The Best for Multi-Site Compatibility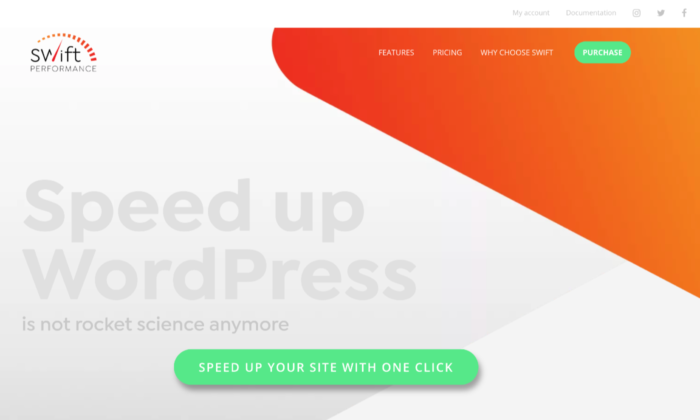 Swift Performance is a WordPress caching plugin with excellent performance-optimizing capabilities that transforms caching as you know it. Although it's a relatively new WordPress plugin, it has gained tremendous popularity among users in a short span of time.
It has all the necessary features to take your website performance and speed to the next level without breaking a sweat. The plugin has a unique database optimizer that cleans duplicated metadata, expired transients, and spam comments.
Additionally, you can optimize the delivery of static resources via its minification feature that lets you combine or minify CSS and JavaScript—all with a single click. It's compatible with bbPress, Cloudflare, WooCommerce, and Varnish, among several other platforms too. 
I also like its Async Execute feature that allows users to run scripts individually as they upload. It's super helpful to improve speed sites, deliver a better user experience, and boost SEO scores. 
Swift Performance's schedule database optimization is another time-saving feature—provided you use the pro version. Lastly, you can also enable/disable plugins on certain pages thanks to its plugin organizer.
Plugin Features
Page caching
Pre-set optimization templates that you can quickly apply
Code optimization, including minification and combination.
Browser caching
Database optimization
Plugin organizer to disable plugins on certain pages
Pricing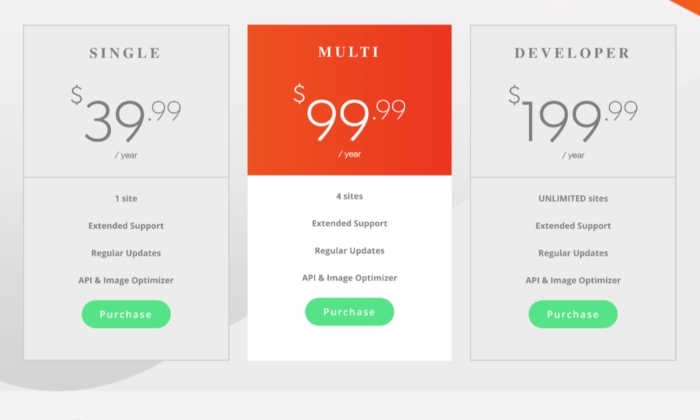 Swift Performance offers three subscription plans:
Single – $39.99 per year for one site
Multi – $99.99 per year for four sites
Developer – $199.99 per year for unlimited sites
#3 – W3 Total Cache – The Best for Experienced Developers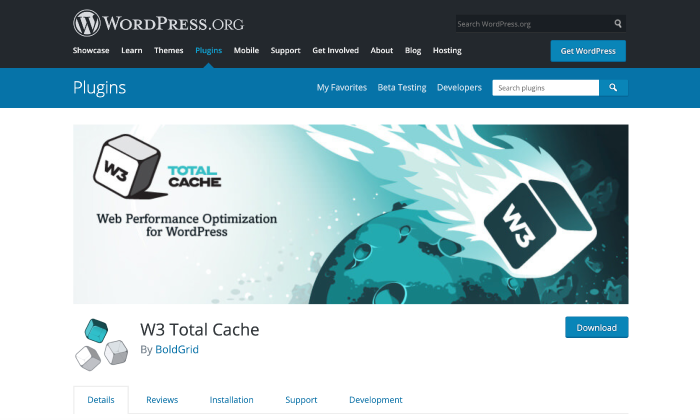 W3 Total Cache is hands down one of the best open-source WordPress caching plugins that offers an out-of-the-box and advanced caching mechanism. While it's packed with features, it's also slightly complicated, especially for users who lack technical skills.
The plugin is compatible with most hosting plans, including shared, dedicated, and VPS server hosting. Since it's free, you can use all of its features after installing the plugin—no upsells for you to worry about. 
It can improve your server performance by caching every aspect of your site and integrating with several content delivery networks. 
Developers, in particular, like this plugin as it can offer up to 80% bandwidth savings thanks to its minification feature that reduces the size of your HTML, JavaScript, CSS, and feeds without compromising other website elements. 
What's more, this cache plugin works for both mobile and desktop versions of your website. I'd recommend W3 Total Cache for WordPress ecommerce sites as it has tons of features that make it useful for sites with SSL certificates—something that most ecommerce sites have.
Plugin Features
Minification
Opcode cache
Database cache
Object cache
Browser cache
CDN integration
Fragment cache
Pricing
W3 Total Cache is an open-source plugin, and it's available free of charge.
#4 – WP Super Cache – The Best for Customization
When a plugin has more than two million active installations, you know the developers are doing something right. 
Developed by Automattic, the same people who gave you Jetpack, Akismet, and WordPress.com, WP Super Cache is as popular as a plugin can get, and not without reason. 
The plugin generates static HTML files from your dynamic WordPress content. Plus, it saves you a ton of bandwidth and decreases page load times since it makes the web server serve the lighter HTML files instead of the heavy PHP scripts.
You also get three caching modes with WP Super Cache: Simple, Expert, and WP-cache caching. 
Out of the three, the Expert mode is the fastest, but you have to modify the .htaccess file, which requires coding and web development experience. But if you do have the technical know-how, you can customize the plugin settings to make it more functional.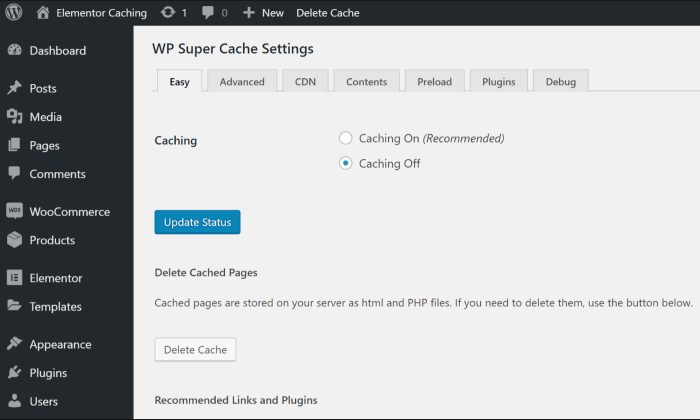 You can use the WP-cache caching mode to cache content for known website visitors. Due to this, the caching mode is ideal for websites whose users are typically logged in, can leave comments, or see customized content.
Don't have web development experience? No worries, you can use the Simple mode, where all you need is a custom permalink. As the setting is easier to configure, you won't have to change your .htaccess file.
Plugin Features
Page caching
Support for content delivery networks (CDN)
Caching for visitors using a mobile device
Browser caching
Scheduler to manage deletion and re-caching at given intervals
GZIP compression
Pricing
WP Super Cache is available free of cost.
#5 – WP Fastest Cache – The Best for Access to a Wide Range of Tools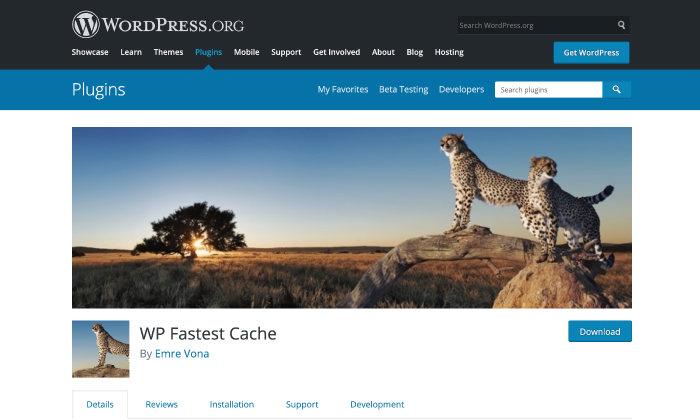 According to the official WordPress directory, WP Fastest Cache is the highest-rated cache plugin. It has limited configuration settings, which makes it user-friendly and appropriate for beginners.
This plugin can create static HTML files from your dynamic WordPress site and also minify HTML and CSS files, which, in turn, reduces file sizes. What's more, it combines these files to make your code cleaner and web pages leaner.
You can schedule to delete the CSS and JS files at a specific time later.
WP Fastest Cache implements WordPress broader caching effectively to reduce page load time for repeat visitors. It also combines several CSS files into one in a bid to reduce the number of HTTP round-trips. If needed, you can also disable emojis on your website.
The premium version of this WordPress cache plugin offers tons of unique features that boost your page speed by optimizing images, cleaning up databases, caching mobile devices, among several other features. You can purchase the premium version directly from your WordPress dashboard after installing the free plugin.
Plugin Features
Auto-deletion of cache files whenever a post or page is published
Supports CDN
Enable/Disable cache option for mobile devices and logged-in users
Block cache for specific page or post
Code minification
GZIP compression
Pricing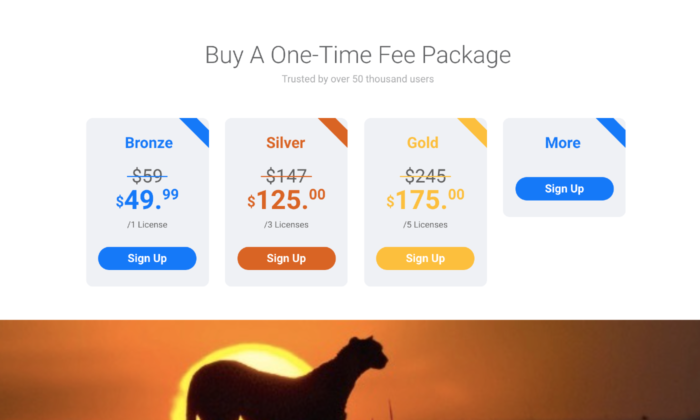 While there is a freemium version available, you can upgrade to the premium packages too. There are four subscription options:
Freemium 
Bronze – $49.99 per license
Silver – $125 per three licenses
Gold – $175 per five licenses 
What I Looked at to Find the Best WordPress Cache Plugin
I'm not going to sugarcoat it: Choosing the best WordPress caching plugin won't be the most straightforward task on your list. 
In addition to similar-sounding names, you'll find most of them offer similar features in different ways, which is why they may end up conflicting if you use two or more at once. The fact that caching is technical also means you practically need to be an expert to make the right choice.
I've already listed my top five picks for the best WordPress caching plugins, but I want you to know how I reached this decision. 
Let's take a look at the factors worth considering when researching caching plugins for WordPress.
CDN Support
CDN stands for content delivery network, a network of data servers that renders cache data to web users from a server nearest to them.
Whenever there is an increase in traffic on your website, there is also a simultaneous increase in your web hosting server's processing activity. This causes a decrease in your website's page loading speed.
This is the exact point where CDN comes into the picture.
Hold on. Things are about to get a bit technical here.
If you're using a CDN, then static data from your website will get cached on every server in the CDN. As a result, whenever a user requests a page on your website, they'll receive a cached copy from a server nearest to the user, preventing any delay.
This is why you should ensure your prospective caching plugin supports the CDN you use. If not, you might end up losing visitors.
Browser Caching Ability 
Browser caching means saving your CSS, logo, and other resources that would typically download whenever a visitor opens your webpage. This feature lets you decide how much of your webpage would be cached on the user's device, which, in turn, makes you independent of the user's browser cache settings.
Look for options that allow you to set the time period for which you want the downloaded content to be saved on the user's system. 
That said, I wouldn't recommend setting the time for the content to be cached for more than six months as it may result in the user getting web pages that aren't updated. 
Asset and Page Exclusion
While many WordPress websites are purely static content, some also include dynamic content. This can include a membership website, an ecommerce site with WooCommerce, a website selling courses, and so on.
The catch is that dynamic content doesn't play well with browser caching and page caching. Therefore, it's wiser to look for a caching plugin that enables you to exclude specific pages and assets from being cached to prevent glitches.
Customer Support
If you're new to the world of caching, chances are you might be hearing most of the terms we explained above for the first time. 
That's why you should make sure the plugin developers offer efficient customer support that can help you whenever you get stuck with the daunting caching setup. If you find that a premium caching plugin offers better support, I'd recommend choosing that over a free option.
After all, your peace of mind should always have top priority.
Conclusion 
Site speed is incredibly important for your website's success. So if you aren't using a caching plugin now, you're already a step behind your competitors.
Go over customer reviews and do thorough research before choosing a plugin for your website. I've done my best to include options that come packed with features and ensure optimal results, but you can always opt for other caching plugins that you think will deliver better results.
In the end, the aim is to get those loading times short and your website super fast.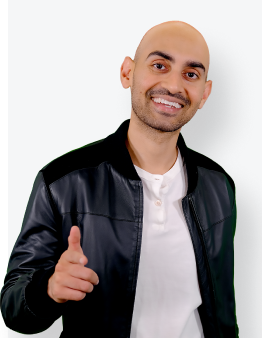 See How My Agency Can Drive Massive Amounts of Traffic to Your Website
SEO – unlock massive amounts of SEO traffic. See real results.
Content Marketing – our team creates epic content that will get shared, get links, and attract traffic.
Paid Media – effective paid strategies with clear ROI.